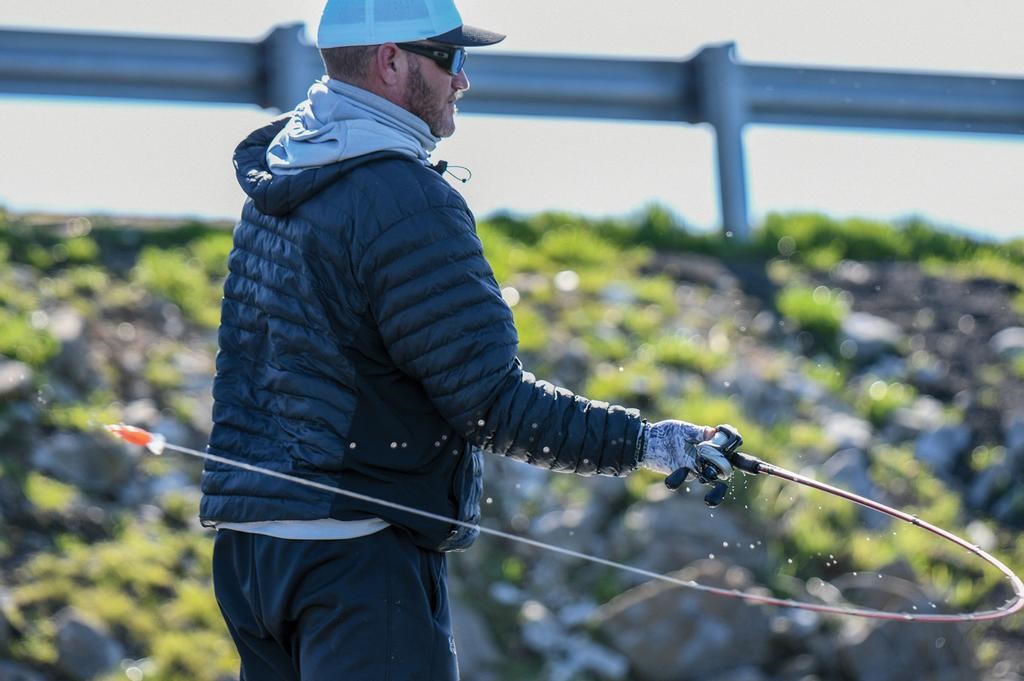 How To Lure The Title

When competitors rattle rods to earn a Bassmaster Classic championship, their weapons of choice will become the hottest commodities in bass fishing

BY LOUIE STOUT SENIOR WRITER



THE BASSMASTER CLASSIC has a history of propelling lesser-known lures into a national spotlight.

Last year was no exception. Hank Cherry used the Bloodythumbs Lures Speedy crankbait to catch bass around grass that helped him win at Guntersville.

Norman Lures benefited, as well, when third-place Stetson Blaylock and fifth-place Micah Frazier used prototypes of the Speed N crankbait that rolled out to the public last summer.

Sales have been good for both companies, especially Bloodythumbs, a North Carolina-based regional company.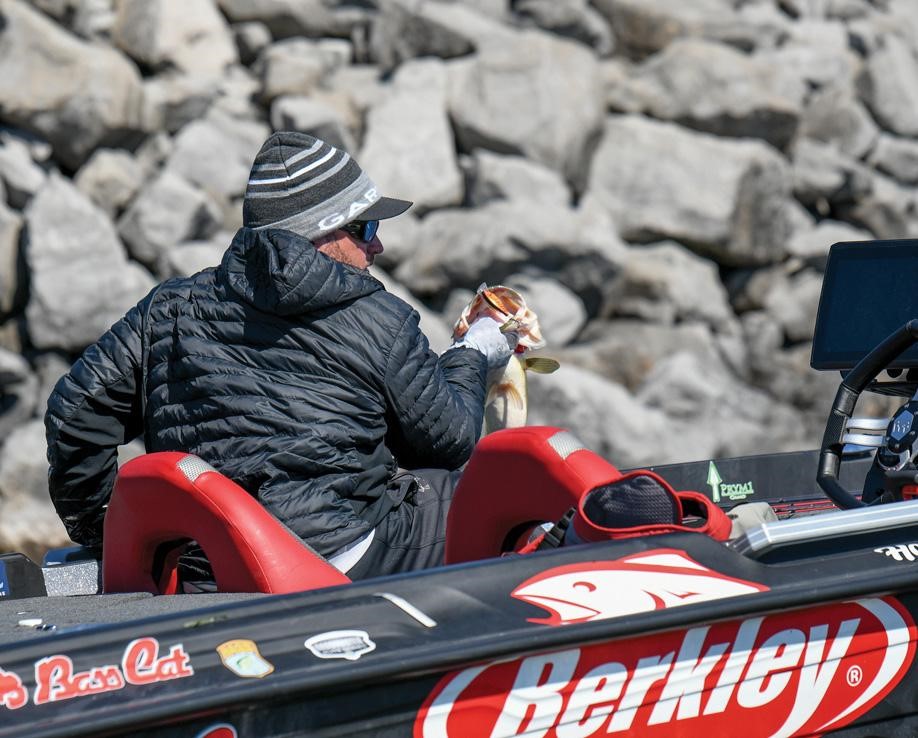 "It's a record year," said owner Brian Huskins. "We're still selling them as fast as we can make them."

It's no coincidence that the Speedy and Speed N were key players in the Guntersville Classic. The water was cold and the bass were using grass, setting up perfectly for that style of crankbaits.




The little-known Bloodythumbs Lures Speedy crankbait became a bestseller after Hank Cherry used it to catch key fish to win the 2020 Classic. (Photos: Dalton Tumblin)
Will the 2021 Academy Sports + Outdoors Bassmaster Classic presented by Huk lift another obscure lure into prominence?

It could, says Texan Keith Combs. Lake Ray Roberts Classic contenders probably won't find much grass, but the lake's other characteristics could trigger another unexpected Classic surprise for a lure manufacturer.

While Ray Roberts' main lake is fairly open, two of the main river arms are chock-full of wood known to harbor lots of big bass.

"It's full of timber — big trees — and no boat lanes," says Combs. "That makes it unique; the guys who haven't been there could be overwhelmed."

Weather and lake conditions will dictate the patterns and methods that will come into play. If the water is up and into the shoreline cover, shallow techniques could be a big factor.

"There could be some fish shallow and trying to spawn, but I think there could be a lot of guys looking deeper at offshore rockpiles and standing timber," Combs says.

Soft plastics in redbug and plum are favored by locals who like to flip jigs and Texas-rigged lizards.

"But I think it's going to be a power fishing tournament," Combs offers. "You'll see a lot of fish caught suspended around the trees. I think the trees will be big players."

"It remains to be seen what Classic surprise Ray Roberts delivers, but you can bet it will be the talk of the bassin' world."

That could open the door for a new presentation and a lure that hasn't been seen among today's trendy baits.

Like The Spinnerbait
"You don't hear much about spinnerbaits anymore," Combs says. "When was the last time you saw a Classic won on a spinnerbait?"

The Bassmaster Elite Series pro says east Texas got off to a wet winter, so Ray Roberts' water could be cold and stained — ideal for spinnerbait fishing.

"I think you will see a lot of spinnerbaiting in this Classic," he predicts. "Those fish often suspend in treetops that time of year. A big presentation on that lake is slow rolling a big spinnerbait, like a 3/4- or 1-ounce version."

Combs says the lake has a lot of very big fish, so big baits will probably be a factor.

"You will have to target big fish to win," he insists.

Of course, he adds, everyone will show up with a big squarebill crankbait tied to one of their lines. Those will work, but it's good to show the fish something different.

Combs believes the new Strike King Hybrid Hunter may be one of those "secret baits" used for fishing around suspended trees.

"It's one of the most sought-after new lures in east Texas," Combs says. "It's the hottest bait on Rayburn right now, and only a few people have them."

It has a unique, step-down bill "with a unique, swaying, rolling action that presents a big presence in the water," Combs adds. "That unique action could be a difference-maker."

Matching The Variables
While anglers look to the Bassmaster Classic as a place where obscure lures or trends are revealed, there's more to catching fish than a "secret" lure.

An angler must match a lure's action and appeal to the lake conditions and mood of the fish, which is what last year's Classic leaders did.


Bloodythumbs Lures Speedy Crankbait
The Speedy and Speed N, along with the old-school Luhr-Jensen Speed Trap from which the aforementioned were similarly designed, have become big players among knowledgeable anglers during the early prespawn period.

Shallow-running, tight-wobbling styles of baits have always been good choices in cold-water situations, especially around grass.

And because they are floater/divers, they provide a more buoyant option than the lipless crankbait that has long been noted for its cold-water, prespawn success.

The Speed Trap is mentioned because it has been around for decades and remains one of the top sellers in the Southeast each spring. It also is the type of lure that last year's Classic performers mimicked.

And, like the spinnerbait that Combs mentioned as a possible player in this year's Classic, the Speed Trap isn't a bait you'll find in tackleboxes across the country — except in the Southeast.

"The Speed Trap has been selling out during the prespawn down here in the Carolinas for years," says Davy Hite. "It has a tight yet subtle action, which is what you need that time of year."

The Bloodythumbs Speedy is new only in the fact it's now offered in an ABS plastic body.

"I've had it in my line for about three years and had no idea it would win a Bassmaster Classic," says Huskins. "It's a remake of the former Speed Bee, a bait that I made of wood in the 1990s, even before the Speed Trap came out."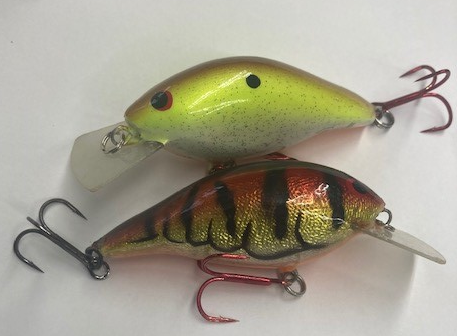 The Speedy now comes in a silent version, which Cherry used in the Classic, and one witha rattle inside.

Color May Have Been A Factor, Too
The water was cold and off-color, which Cherry believes made his "cherry bomb" color — one he helped create — a big factor.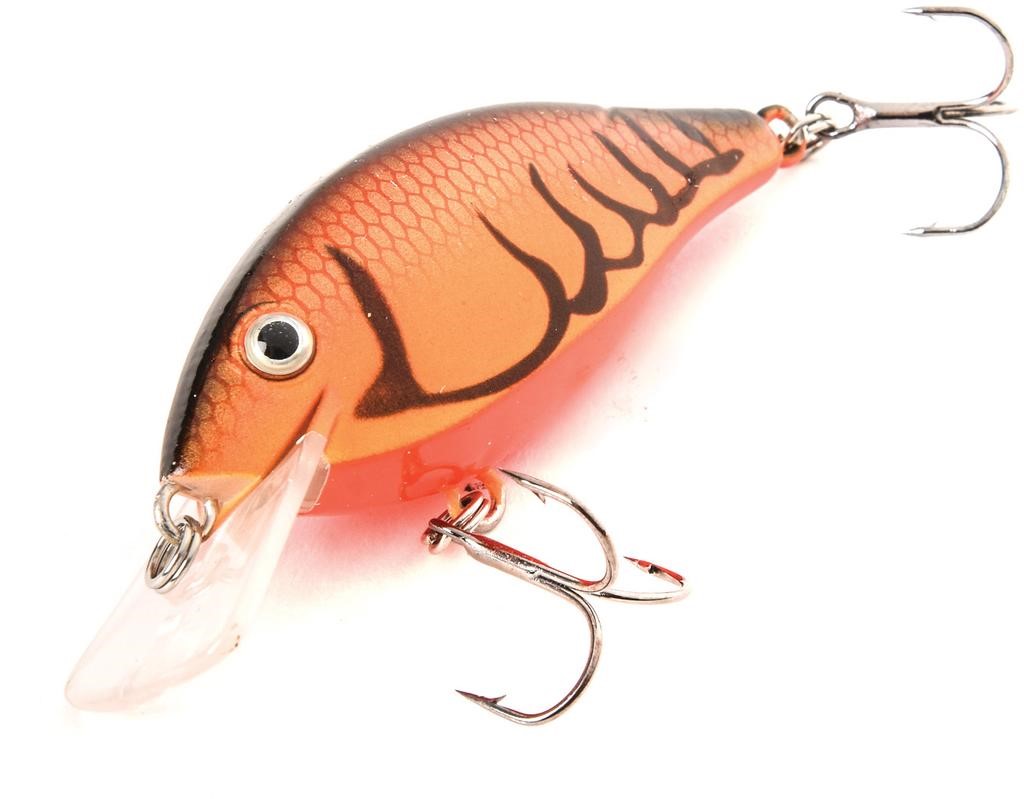 "It must be in the big bass' DNA to attack that reddish color in that colder water," he says.

The Norman Speed Ns that Blaylock and Frazier used were prototypes that were introduced to the public last summer.

The bait was created by former Bassmaster pro and Ohio lure designer Frank Scalish, who took a Norman Deep Little N body, created a different lip and gave the lure a tight wobble, pitch and roll.

Like Cherry, Blaylock fished it over grass in the 48- to 53-degree water at Guntersville last year.

"The wide, square bill allows it to carry through grass well," says Blaylock. "The tight action, coupled with the lip design, helps it track through grass. And the way Guntersville set up during that Classic, it was the perfect storm for that bait."

He believes the subtle yet deep knock inside the Speed N also made a difference.

"So did the color," he says. "That red/orange color [chili bowl] was a plus, because I threw other colors and had far less success."

It remains to be seen what Classic surprise Ray Roberts delivers, but you can bet it will be the talk of the bassin' world the rest of the year. ■